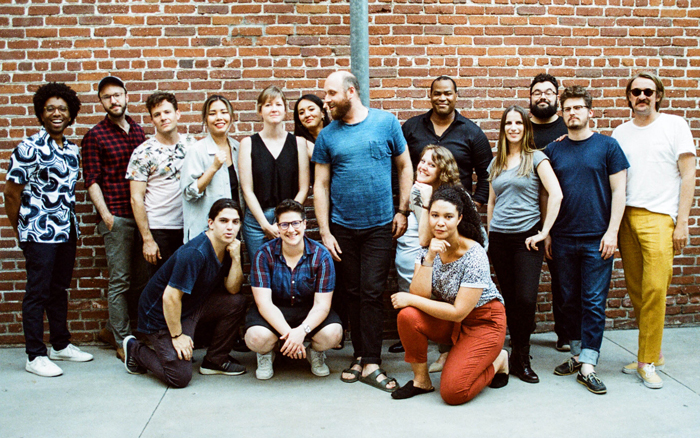 New Music
Wild Up
Julius Eastman's Femenine
Christopher Rountree, conductor
Julius Eastman's ecstatic, jubilant, hypnotic music pulses, surges, recedes, and eventually blossoms with an organic energy best expressed by only the most cohesive and committed ensembles. Wild Up, the acclaimed Los Angeles contemporary music collective performs the composer's glittering Femenine (1974), part of a multiyear project to perform and record Eastman's daring, original scores. In the New York contemporary music scene of the 1970s and '80s, Eastman was both an outsider and provocateur—his motto was "to be what I am to the fullest: Black to the fullest, a musician to the fullest, and a homosexual to the fullest." He died in obscurity and poverty in 1990 at age 49; decades later, Eastman's music is enjoying a renaissance as his scores have been unearthed and enterprising performers have devoted themselves to realizing his uncompromising vision. "Wild Up's new rendition of Femenine takes a page from Eastman's personal playbook: It's exuberant, a bit in your face, sometimes capricious, and always surprising" (NPR Music).
Join us for a post-performance moderated discussion.
This event is part of Cal Performances' Illuminations: "Individual & Community" programming for the 2023–24 season.
Mar 9, 2024, 8pm
Add to Calendar
03/09/2024 08:00 pm
03/09/2024 09:30 pm
America/Los_Angeles
Wild Up
https://calperformances.org/events/2023-24/illuminations-individual-community/wild-up/
Zellerbach Playhouse
Tickets start at $38