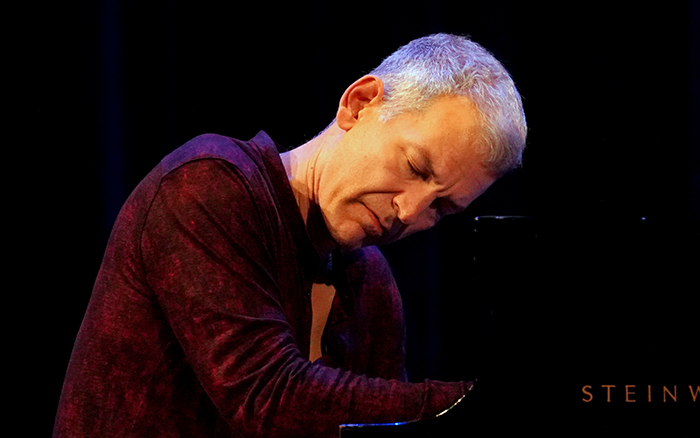 Recital
Brad Mehldau: Fourteen Reveries
BRAD MEHLDAU
Fourteen Reveries (Bay Area Premiere, Cal Performances Co-commission)
Selections from Suite April 2020
Other works to be announced
One of the most recognizable and unique voices on his instrument today, pianist Brad Mehldau has forged a distinctive path, his music infused with the essence of jazz exploration, classical romanticism, and pop allure. In the Bay Area premiere of his new Cal Performances co-commissioned solo work, Fourteen Reveries, Mehldau reflects on the interior experience we create from our own consciousness, independently of those around us. Written from a similar impulse as his Suite April 2020, Fourteen Reveries is a meditation on the space a composer leaves between specific directions in the score that lets the beauty of the music reveal itself as it allows for new discovery.
This performance is made possible, in part, by Nadine Tang.
Feb 10, 2024, 8pm
Add to Calendar
02/10/2024 08:00 pm
02/10/2024 09:30 pm
America/Los_Angeles
Brad Mehldau: 14 Reveries
https://calperformances.org/events/2023-24/recital/brad-mehldau-14-reveries/
Zellerbach Hall
Tickets start at $42
Video
Beyond the Stage
A fascinating deep dive into some of the most anticipated new works on the season in this 2023–24 Season Feature.