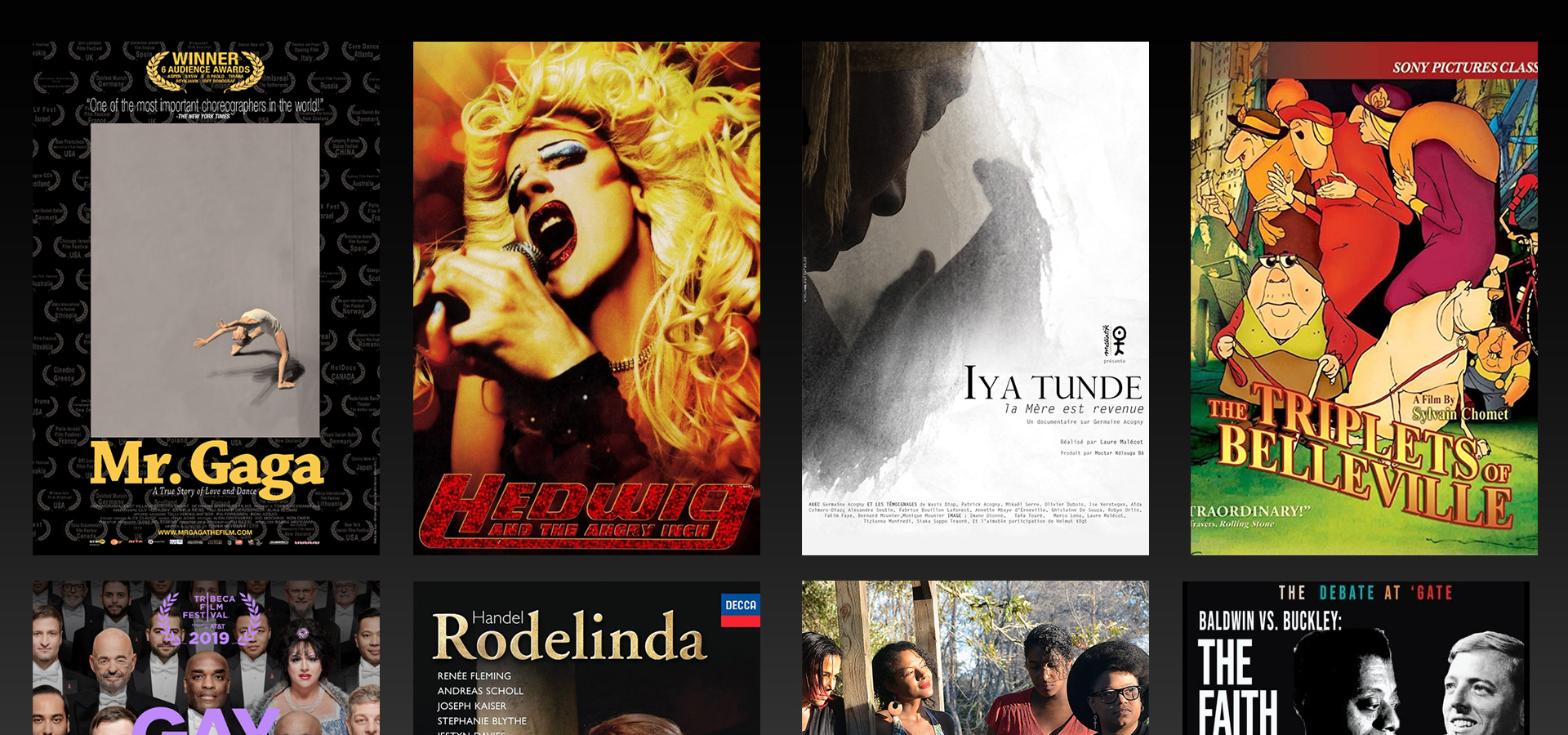 Summer Cinema: Get Ready for Our 23–24 Season with These Exciting Films!
Choose from 30 movies and documentaries to enrich your experience of our upcoming performances.
May 26, 2023
Doom scrolling through Netflix to find movies to watch this summer? We've got you covered.
By Krista Thomas, Cal Performances' Associate Director of Communications
While Cal Performances' events pause over summer as we switch over to a new season, you can still stay engaged and get a taste for all the upcoming season has to offer with a number of exciting films and documentaries providing context for our 23–24 artists and programs. Below, we've compiled a long list of related movies and pulled out eight standouts for your viewing pleasure. As a bonus, we've also included a few major motion pictures that feature music you likely never knew was performed by some of our most beloved artists! (Need an excuse to rewatch Star Wars or Avengers? We've got you covered!)
Let us know if there are any must-sees we missed, and happy viewing!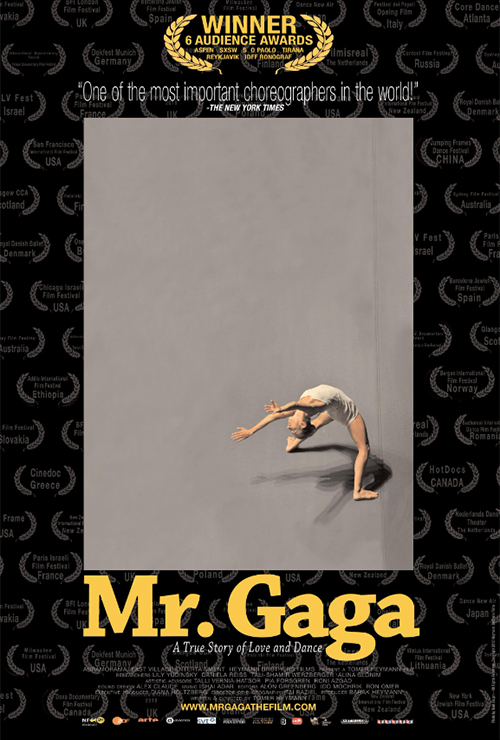 Related Performance: Batsheva Dance Company, MOMO
Ohad Naharin, the current house choreographer and former longtime artistic director of Batsheva Dance Company, has made a profound impression on both the company and the landscape of modern dance. Naharin has even created his own movement language, "Gaga," which all Batsheva dancers practice daily. In this film, created over the course of eight years, "director Tomer Heymann mixes intimate rehearsal footage with an extensive unseen archive and breathtaking dance sequences" to paint a picture of a modern day dance titan, marked by "great artistic integrity and extraordinary vision." This film will provide context for his new work MOMO, which makes its Bay Area premiere at Cal Performances in March 2024.
Related Performance: John Cameron Mitchell and Amber Martin in Cassette Roulette
Songs and scenes from this dramatic musical comedy have a high probability of gracing the stages of John Cameron Mitchell and Amber Martin's Cassette Roulette at Cal Performances this November. With Mitchell serving as writer, director, and lead actor, the film follows Hedwig, an East Berlin-born genderqueer musician who moves to the West to be with an American G.I. Years later, Hedwig is touring with her band around the United States, sharing her music as well as glimpses into the chaotic twists and turns of her life through multiple concerts at Bilgewater Inn seafood restaurants. During the tour, Hedwig is forced to juggle the presence of another touring musician, the ultra successful rockstar Tommy Gnosis, a man Hedwig once loved who broke her heart and stole her songs.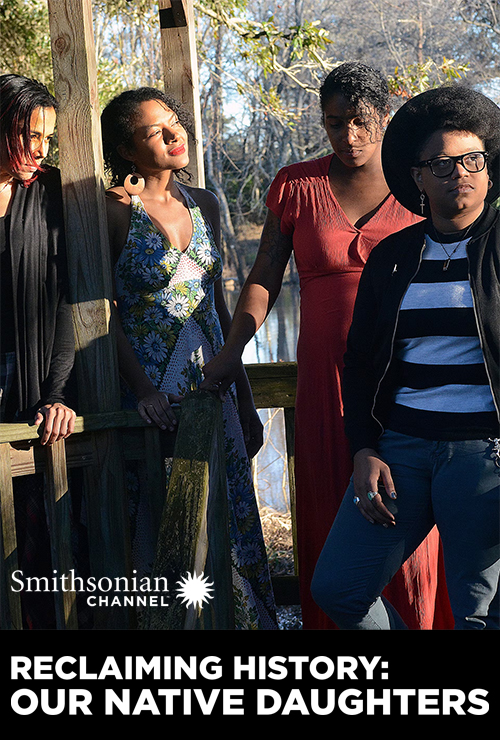 Related Performance: American Railroad, Silkroad Ensemble with Rhiannon Giddens
In November 2023, multi-instrumentalist Rhiannon Giddens returns to Cal Performances with Silkroad Ensemble for American Railroad, a work that examines the history of the US's expansion west through the music of underrecognized communities. Though American Railroad is a newer work for Giddens, her interest in examining history through the lens of culture goes much farther back. In this documentary developed by the Smithsonian Channel, we follow Giddens and three other black female banjo players—Amythyst Kiah, Leyla McCalla, and Allison Russell—on their journey to create and perform a deeply personal folk album offering a new perspective on Black women's history and the often overlooked roots of American music. "From a secluded Louisiana bayou recording studio to electrifying concerts around the country, witness four incredible musicians on an extraordinary creative journey."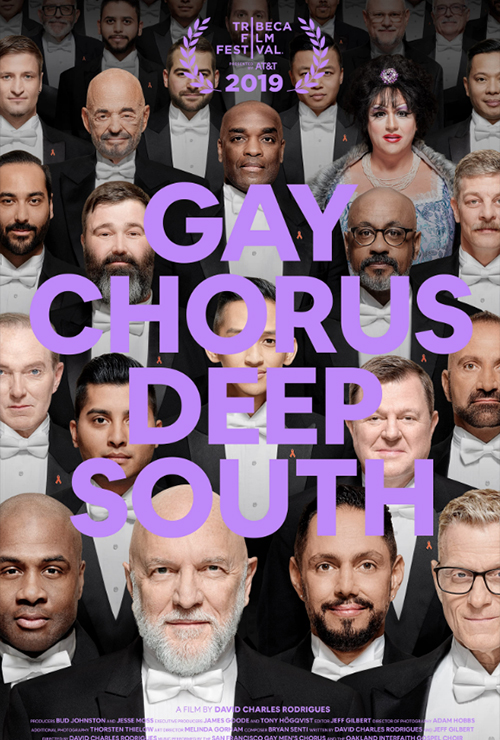 Related Performance: San Francisco Gay Men's Chorus, Holiday Spectacular
The San Francisco Gay Men's Choir was founded on political activism and resilience, having formed in response to the assassination of Mayor George Moscone and Supervisor Harvey Milk, the first openly gay man elected to public office in California. This 2019 documentary follows the chorus along with the Oakland Interfaith Gospel Choir on a tour through the American Deep South, conceived in the wake of anti-LGBTQ legislation and rhetoric flooding the region. Through a series of difficult and often uncomfortable conversations, deep personal reflection on both sides, and, of course, song, the film offers "a glimpse of a less divided America, where the things that divide us… are set aside by the soaring power of music, humanity and a little drag."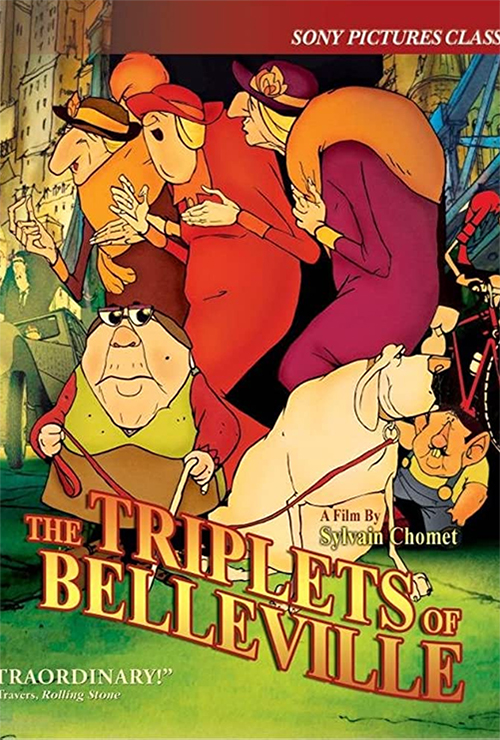 Related Performance: The Triplets of Belleville Cine-Concert
The charming animated French feature film The Triplets of Belleville swept the globe when it was released in movie theaters in 2003, raking up dozens of awards and nominations and attracting a cult following among film buffs. Through music and images (and almost no dialogue), writer-director Sylvain Chomet tells a story of a caper involving American gangsters, Tour de France cyclists, and a trio of colorful vaudevillian sisters out to expose a crime ring. In October, the piece will visit Cal Performances with composer Benoît Charest and his eight-piece orchestra, who will perform a live version of Charest's Oscar-nominated score, evoking the streets of 1920s Paris and "Le Jazz Hot" and featuring fun live sound effects to accompany the film.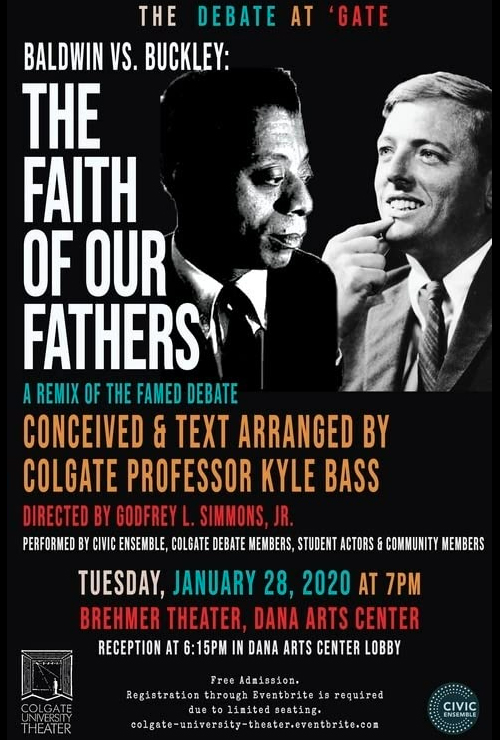 Related Performance: Baldwin and Buckley at Cambridge, Elevator Repair Service
At the height of the Civil Rights Movement in 1965, the progressive queer Black writer and activist James Baldwin met the "Father of American Conservatism" William F. Buckley, Jr., onstage at the Cambridge University Union to debate the resolution "The American Dream is at the Expense of the American Negro." This documentary showcases and provides valuable context for the very debate that will be dramatized on Cal Performances stages next March by Elevator Repair Service, a New York troupe that specializes in adaptations of literary and historic texts.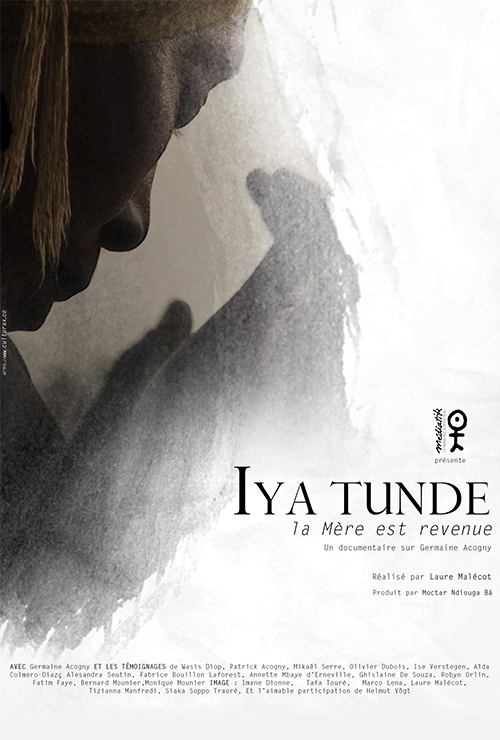 Related Performance: Pina Bausch's The Rite of Spring and Germaine Acogny and Malou Airaudo's common ground[s]
In February 2024, Germaine Acogny visits Cal Performances to dance common ground[s], a duet co-created and co-performed with Malou Airaudo. Now in her 70s, Acogny's pioneering work helping to spread African dance internationally has earned her the title "mother of African contemporary dance." This documentary focuses on "the legacy of Acogny's dance practice, fusing West African and contemporary dance," and the dance school she founded that now serves as a meeting point for dancers throughout Africa to facilitate training in and exchange of various styles of African dance. The film also explores challenges she has faced as a Black woman in her field as well as the ways she has used movement and nature as a catalyst of growth.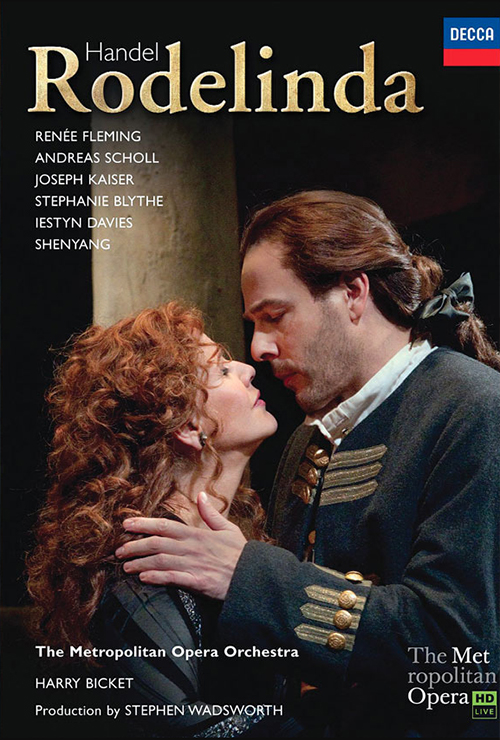 Related Performance (1): The English Concert, Handel's Rodelinda
Related Performance (2): Renée Fleming, soprano
This recording from 2012 provides a glimpse into two performances on our 2023–24 season, highlighting both the vocal abilities of soprano Renée Fleming, who will give a Cal Performances recital February 2024, and the interpretive mastery of conductor Harry Bicket in Handel's Rodelinda, which he will guide The English Concert in at Cal Performances in November 2023. Rodelinda is a story of enduring marital love that remains steadfast through every adversity. Starring here in the title role, Fleming delivers beloved arias "Ombre, piante" and "Ho perduto il caro sposo" as she mourns the loss of her exiled husband Bertarido, and must navigate her new potions at the mercy of the lustful and vicious usurper Grimoaldo.
Even More for Your Consideration
Honorable Mention: Soundtracks
Honorable Mention: Coming Soon!
Please note that these movies were compiled based on our own survey of what currently exists and is easily viewable, and does not include many wonderful films and documentaries that are only accessible via film festivals, or any that we may have inadvertently missed. If there are any movies you don't see listed here related to your 2023–24 season that you recommend we include, please write to us at info@calperformances.org.
Additionally, please note that these movies have been created independently of Cal Performances and do not necessarily reflect the views and opinions of the organization.